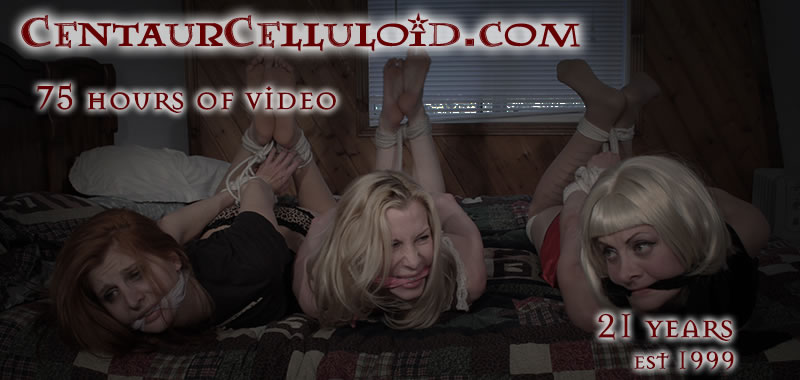 Centaur Celluloid brings in the bound & gagged hotties in exclusive bondage fantasies!
75+ hours of high quality video! 12,000+ large photos!
This site contains nudity and adult material dealing with the practice of bondage,
including sexually explicit bondage video and photo, and is intended for ADULTS ONLY!
This site was created by adults for adults at least 18 years of age. You should be of responsible age
required by your state and local government. If you are under age or are offended by the nature of adult content, please leave site now.
ENTER
>> I agree <<
New video every week! See Natasha Flade and other damsels tied up and gagged in
exclusive abduction bondage and home invasion scenarios!
COPYRIGHT NOTICE
Any and all images, video and text are copyright protected pursuant to the DMCA, 15 USC Section 506, and is the lawful property of the Custodian of Records. NO distribution or posting of any content is allowed. Violators will be banned from our sites without any refund. Violators will be prosecuted to the fullest extent of the law by the copyright holder, Centaur Celluloid, and its attorneys.
Privacy Statement

Copyright © 1999 -2022 Centaur Celluloid. All rights reserved.